More than giving you the best professional tools, we also help get most out of it through power tools repair services, maintenance and tool handling education.
Even the best power tools can break too! Our team can help repair your tools so you can still make most of them.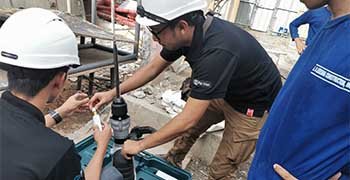 It's hard to buy a tool you don't know much. If you need contractor-grade tools for a big project, we can give your team a demo.
Tool Doctor is our department specialized in major or minor tool repair. Our team are professionally trained to identify tool problems and solutions.
Got inquiries or need an on-site visit?
Our best quality service for contractors and companies 
Suite 8, Granland Business Center, R. Castillo St., Davao City, 8000
(082) 287-5116 / 09224587788 / 09238108133 / 09271649435
8:30 am - 5:30 PM, Monday-Friday